This workbook has been produced by Phil Chagnon and Lea Doane to introduce dog lovers and their canine companions to the sport of Draft. It is a training reference guide for all levels of draft work. This is the book that comes with our very popular Starter Kits. It is a step by step guide on how to train your dog.. The nice thing is it gives you suggestions when the first thing doesn't work.
Contact us with Questions or Comments....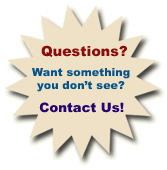 Wilczek Woodworks
Littleton, N.H. 03561
603-444-0824 (8AM - 8PM EST)
email us.....
If you do not receive a reply in 24 hours, give us a call or email again.