Don't put the dog before the cart... until he is trained!
Many people love the idea of being able to hitch their dogs to a cart and have them pull the kids around the yard or in a parade. Or they have a breed of dog that has been bred to work as a draft dog and are interested in participating in competitions held by clubs around the country that test both dog and handler's skill pulling a cart. While this may seem simple, training a dog to willingly and safely do the work to pull a cart actually involves a lot of learning and effort on the part of both the dog and the handler. In this new book, author Laura Waldbaum will teach you what you and your dog need to know to help develop a "happy draft dog".
You will learn
The skills your dog needs to learn before he is introduced to the cart including attention, how to stop/go/go faster and how to back up

All about the equipment you will need including a variety of harnesses and carts - and how to acclimate your dog to the equipment

The training required based on what your interest in carting - from pulling a wagon around the backyard to participating in parades to formal competitions

What you need to know about draft dog competitions including what to expect, the skills you need to master and how to troubleshoot areas
Contact us with Questions or Comments....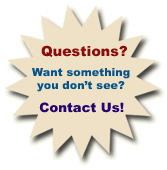 Wilczek Woodworks
Littleton, N.H. 03561
603-444-0824 (8AM - 8PM EST)
email us.....
If you do not receive a reply in 24 hours, give us a call or email again.