Skijor with Your Dog (second edition) – by Mari Hoe-Raitto and Carol Kayno
From the back of the book – Skijoring, being pulled on skis by a dog in harness, is a great sport that almost everyone and almost any breed of dog–can do. It requires little beyond the skis in your closet and a dog with a desire to pull. SKIJOR WITH YOUR DOG (2nd edition) is a practical guide to the sport, with a wealth of information for those just starting out. It covers what equipment you'll need, how to teach your dog to pull, and is geared for beginners, it offers plenty of useful information for experienced skijorers as well, including how to involve children, how to camp and travel with dogs, and how to train for competition. The book also covers canicross, bikejoring, and other ways to work with your dog when there's no snow.

Skijoring is easy to learn. All it takes is a little skiing skill and a dog who thinks pulling is fun. With this book in your hands, you'll have all the information you need for you and your dog to begin enjoying the outdoors in a whole new way. 200+ pages 70+ illustrations, soft cover
On the Harness page Wilczek Siwash should be first On the Breeching Strap replace picture with H-3 for CD with text.
Contact us with Questions or Comments....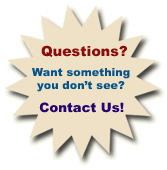 Wilczek Woodworks
Littleton, N.H. 03561
603-444-0824 (8AM - 8PM EST)
email us.....
If you do not receive a reply in 24 hours, give us a call or email again.